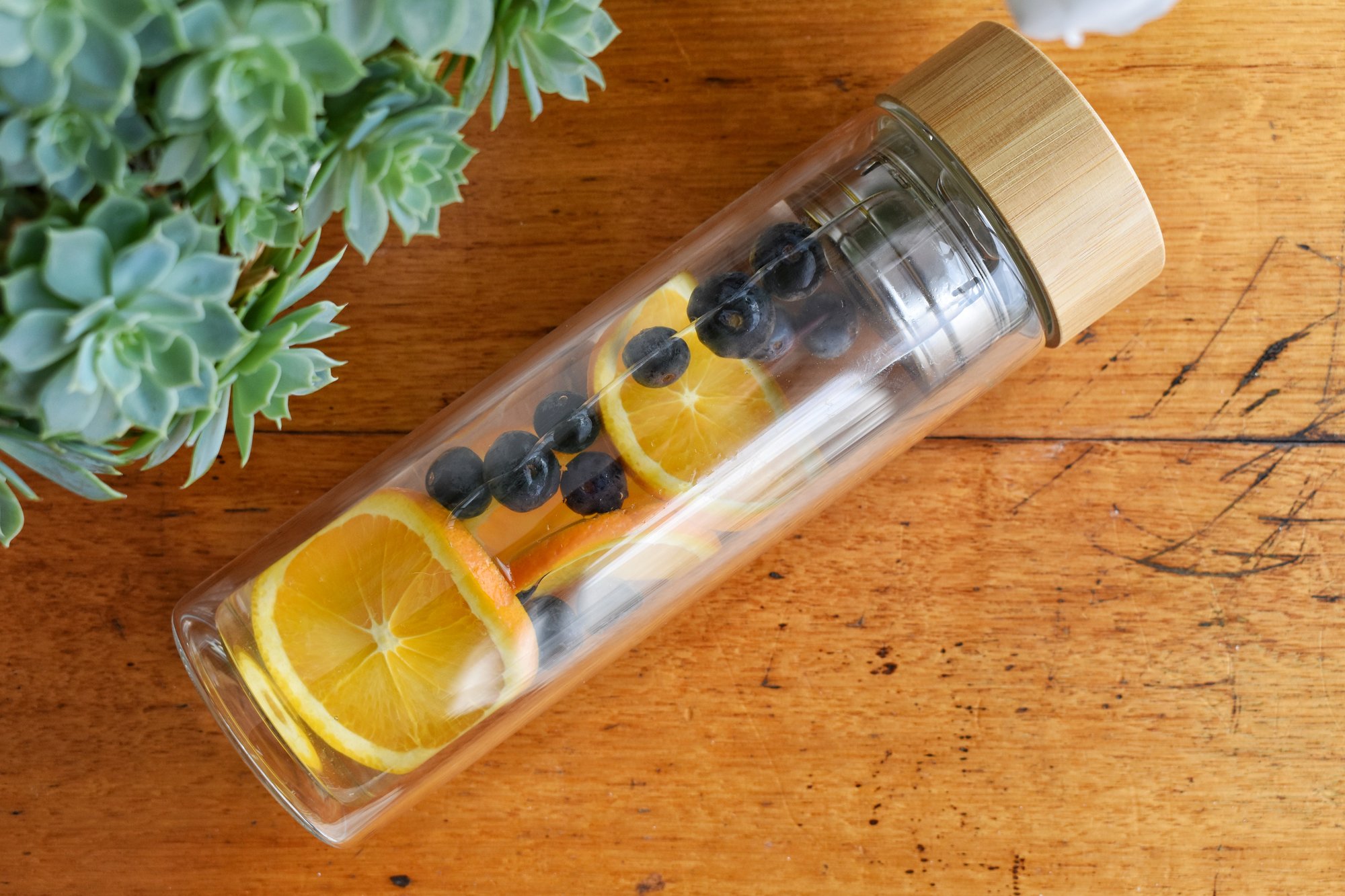 The Daily Infuser Bottle
Eco-friendly glass fruit and tea infuser water bottles.
Double walled high strength glass with organic bamboo lids.
Make your own fresh & delicious vitamin water in minutes.
The bottle for all your daily hydration needs.
The Details:
- Double Walled Durable Borosilicate
- Natural Bamboo Wooden Lid
- Removable Fruit or Tea Infuser
- Available in 450mL
- Dimensions: 23cm x 7.5cm (diameter)
The Care:
- Hand wash recommended
- No abrasive cleaners or scourers
- Dry before storing
- Not for Dishwasher
- Not for freezer
Free Global Shipping Included!